I had the privilege of reading "Santa Wore Leathers" by Vonnie Davis for my 12 Days of Sizzling Review.
On The 5th day of Sizzling Christmas
Shy Cage
"Me and Lan, we aren't used to happy."
Landon Cage
Tabby Allen

"Sometimes, something so beautiful happens, you can't process it and it builds up inside so big, you can't do anything but cry.
"
Rush,
hope to see his story in the future....
I truly enjoyed revisiting some of my favorite storybook characters. Kristen Ashley dazzles us with yet another emotional tale filled with laughs, tears and sizzling scenes. (Yep, even in a short story, KA manages to squeeze in some hanky-panky). I'm looking forward to future sequels to the Chaos Series. Perhaps Rush and Landon will get their turn.
On The 4th day of Sizzling Christmas
Carmen's Review of Holiday Bound by Beth Kery
This book was my ideal Christmas read. But then I shouldn't have been surprised since Beth Kery seems to have the road map to most of my kinks.
I have to admit I was initially hesitant after reading the blurb, I wasn't sure how we would get passed Angeline being Alex's father's girlfriend but thankfully my concerns were pointless.
Alex is the perfect mix of brooding, growly, possessive, controlling, dominating man that makes you wish you knew where his ski resort was located so you can get snowed in for a few days of being handcuffed and dominated, or maybe that's just me.
If you're looking for a short and steamy read to put you in the holiday spirit this is it.
Be sure to check out the other great Christmas titles the other Sizzling Babes have read this festive season by clicking here.
My Review:
3.5 star read!!
Heart felt, warm and spiritual!
This was a beautiful Friends to Lovers story with a non-conventional marriage twist..
Daniel was a Pastor and recent young widow. He hasn't been able to get over his tragic sudden loss, but won't let that get in his way of doing his job and being there for others.
Jessica was focused on her career and didn't give much thought to marriage since the only person she would have considered perfect was already taken. An unfortunate event brought her closer to her Best Friend and she's done everything possible to be supportive and understanding
Daniel & Jessica come to an agreement and marry for the convenience of it. She wants a family which he could provide and He needs to be a family man if he wants to be respected further in his congregation and it doesn't hurt that their best friends already and have a history of memories and do Love each other, but just not in that way or so they thought!
The story was pretty steamy and a bit angsty at parts when Daniela or Jessica would pull away due to the uncertainty of their feelings.. The Holidays and some Life altering events brought to light what should have been from the first.. They truly were meant to be together!
View all my reviews
\
Vampire's Christmas Carol by Cynthia Eden
Ben, is a vampire and is on the cusp of turning dark, completely dark, where killing without remorse begins. He's been tormented for a decade of memories of a love lost. His love so long ago in the most tragic of circumstances. But, she never really left him. Not by her own choices. What he believed for all of these years isn't what really happened.
One moment, of weakness and lust , changed everything.
Simone, once a vibrant woman in love is now torn between two worlds,
trying to save the man she loves from choices that can destroy both of their futures. Each time she does something to help she pays a price. One price she is willing to pay because of how much she loves this man.
One moment given to him as a gift , a sizzling intense encounter and Ben and Simone are swept away for as short time , back into each others arms.
When Ben finds out what Simone is giving up for him. What will he do?
A Dark but intensely sweet romance that is sure to warm up your Christmas.
4 brightly shining stars
"Bah, humbug!"? Not at all!... Merry Christmas!
Together they share their presents that end up lasting throughout the year and change the entire dynamics of their marriage along with the love and respect they have for each other.
I had no idea what this book was about when I went to read it - and I have to say that I thoroughly enjoyed this story and was so glad I took the time to read it.

It gives all of us in a relationship a good idea for gift to give from the heart for the one we love - whether we give gifts like Kayla and Matt or come up with our own ideas that will strengthen the bond with our significant other.
"Don't ever lose the romance, the passion. It's what will see you through the bad times. The world outside your door may be cold and harsh, but when you're in each other's arms, you can make that whole world go away, even if it's just for a little while. Sometimes that's enough to give you both the strength to go on when times are tough."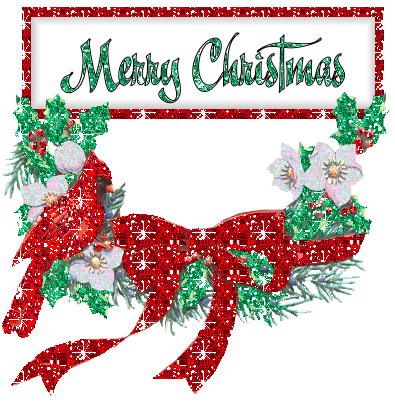 Kayla and Matt are not in a very festive mood this Christmas. Falling on tough financial times coupled with an already stressed, rocky marriage, times are not happy in their household. They are both tired from working crazy hours. Matt retreats and keeps to himself and Kayla is a screaming shrew. They have no time to themselves between work and raising two teenagers. The spark seemed to have faded in their relationship.
In a quandary as to what to gift her husband, Kayla consults with a stranger, Bob, a customer who visits her place of work. Sharing his words of wisdom on how special marriage is, Kayla concocts an idea for her husband's Christmas gift, as well as adding spice to their marriage.
Twelve envelopes....promising to fulfill sexual fantasies....hopefully adding life back into their relationship. These gifts are to be used any time Matt wishes.
Matt is frustrated as well. He no longer knows how to communicate with his wife. One day, he to0 has a visitor at his place of business. Bob, a customer, who shares the secrets of his own marriage. Bob's suggestion to Matt....take control, be strong, and let Kayla know who wears the pants in the family. The result? Matt becomes a major Alpha. Bob's words of wisdom coupled with Kayla's gifts bring out the dominant side in Matt. And this side is ass spanking fantastic.
Bob....Could he be a Christmas angel sent to save Kayla and Matt?
Over the next twelve months, Matt cashes in these "gift" envelopes and they manage to mend their broken relationship. The sex is off the charts and they become a loving couple once again.
"Twelfth Night" was an enjoyable festive read. Just the right spicy story for the holiday season.
Thank you for following our 12 Days of Sizzling Christmas Rev

iews.
Keep coming back in the New Year for more awesome book recommendations and fun giveaways.
Sizzling Pages Romance Reviews