Title: Aurora Rose Reynolds'
Happily Ever Alpha Kindle World
Genre: Contemporary Romance
Release Date: April 3, 2018
Happily Ever Alpha Kindle World
The Happily Ever Alpha Kindle world includes 16 authors that will be releasing books based on characters or places in the Until, Until her and Until him series. Every single author included in the world has been hand picked by me. I've personally loved their books and writing styles and hope if you haven't read them before that you will fall in love with them just like I have.


Some of the authors have chosen to write about characters or couples that you have met in the series while others have just referred to a place or person from one of the Until books. I hope you give every single author a chance.

Every book is a stand-alone; there is no reading order.
Until Avery – Brynne Asher

The day we learned that Aurora Rose Reynolds had chosen a very select list of authors to be able to write in her Mayson and Until world it simply causes so many smiles and lots of excitement across the romance land. For me it was super sweet because she picked just about every single #TopFav author of mine. Brynne Asher is in my top 10 favorite authors ever. To know she was giving us some Carpino goodness mixed in with some Mayson cameos and then add in this extra sexy alpha hotness called Linc, well I'm still trying to catch my breath.

From the first page I held on tight. I breathed deep and slow and savored every single second.
This absolutely perfect hero stole my heart along with our heroine Avery Carpino. Linc had as close to a Mayson perfect heart then if he was blood.
Extra special epilogues were the added cherry on top. Aurora did good picking this list. She added some definitely bold layers to her #boom world! 💞 💕
#OneClickNow #SafeRead #AutorRead #Boom
Until Brandon – Natasha Madison
Until I Saw You – Jordan Marie
Until Leo – Rochelle Paige
Until More – S. Van Horne
Until Nox – Layla Frost
I saw Layla Frost was amongst the invited authors in Aurora Rose Reynolds Until Kindle Worlds novellas and this was me. Yes!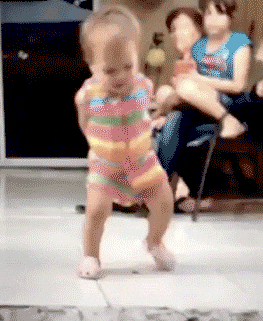 Then I started #stalking more than usual and saw that the hero Killian Nox was a mixture of Scottish and Irish and well let's say things heated up in my mind.
Ok this was before I read any of this sexy and funny story. Add in once I dived into it that the heroine is a southern belle who reminded me a bit of a sassy steel magnolia and I was in romance heaven for sure. Gus "Augusta" Allen finds herself in a crazy situation, definitely not what she expected, that leads her to find this amazing guy Killian who steps up from the start stealing my heart a long with Gus'. There's passion, sweetness and humor among these pages and I didn't want the story to end. I loved the cameos of Susan, James , November, Asher and Cash. I may have missed a few names but my whole heart was taken up by this amazing hero who with his accent and that's all I could think about.
So happy Layla was included in these amazing authors. Definite #topfav author of mine and that's fitting since Aurora is too.
#buynow #saferead #autoread #Boom
Until Rayne – Elle Christensen
Until Sunrise – Sarah O'Rourke
Until Susan – CP Smith
When I heard that Aurora Rose Reynolds had chose CP to write this story, well I simply squeeled a bit inside.
I simply can't thank this author enough for including me in her beta team. To be able to read as she wrote this story really was special. I won't say I'm not biased because I simply AM! This is a phenomenal story and I am so blessed to be a part of seeing how it came about . There's so much goodness in the beginning of the boom. You'll not want to miss one moment of how James Mayson claimed his lady. The suspense, the laughter, the love will simply sweep you away.

Total favorite and absolutely
#BoomWorthy


#OneClickNow


Until The Summer – Elle Jefferson
Until We Meet Again – KD Robichaux
Until You – Samantha Lind
Until You're Mine – Jenika Snow
Available now at Amazon Kindle Worlds
the Happily Ever Alpha Kindle World