The Hurricane by R.J. Prescott
Publication date: February 16th 2015
Genres: New Adult, Romance
Emily McCarthy is living in fear of a dark and dangerous past. A gifted mathematician, she is little more than a hollow, broken shell, trying desperately to make ends meet long enough to finish her degree.

Through an unlikely friendship with the aging, cantankerous owner of an old boxing gym, Em is thrown into the path of the most dangerous man that she has ever met.

Cormac "the Hurricane" O'Connell is cut, tattooed and dangerous. He is a lethal weapon with no safety and everyone is waiting for the mis-fire. He's never been knocked out before, but when he meet Em he falls, HARD. Unlike any other girl he's ever met, she doesn't want anything from him. Just being around her makes him want to be a better person.
They are polar opposites who were never meant to find each other, but some things are just worth the fight.
When a person reads so much like I do, that the books tend to get all mixed up in their heads..it's just frustrating. I find myself looking for books that stand out..that grab me and that keep me in their clutches so that when it ends I am breathless and can't stop thinking about them. I can honestly say that having read thousands of books that there are only a small amount that really affected me like this. This book The Hurricane is on a very short list of those books that have totally swept me away and kept me there.
The Hurricane…and well like the storm it's named after this book left my heart in utter shambles. It's come into my mind and wreaked havoc. I read this book luckily months before release and haven't had one day that has gone by since that I've not thought about O'Connell and Emily. But not just this amazing couple. I've also thought so much about this family that Ms. Prescott created. Characters that I want to visit again and stories that can't wait to be told. So to start off this ranting raving review..I first want to say a huge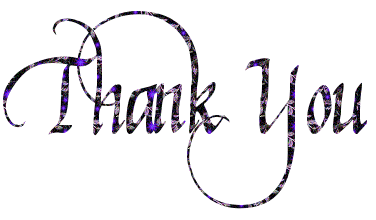 to R. J. Prescott for writing a story that will stay with me forever.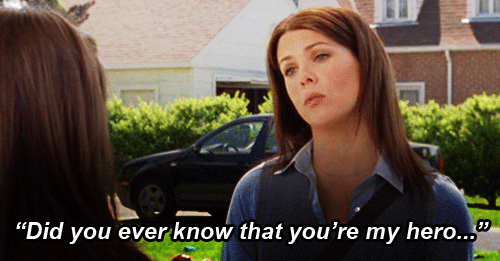 When I saw the cover and blurb of this story I had this extreme urge and wanted it like right now! I wanted disclaimers like immediately because I avoid stories with cheating and sex outside the main couple. Ms. Prescott set my mind at ease and I was excited to dive right in. These characters Emily and O'Connell completely captivated me. The way they built first a friendship to falling head over heels in love made me cry and swoon so many times.
0'Connell was huge..in body and spirit and I loved him from the beginning.
From the moment that Con ..said these words.
If you need time, then I'll give you time.
If you need friendship, then I'll give you friendship.
But you're mine, and when the time is right, when you're ready, I'm coming for you."
He kept me swooning this entire book, I kid you not!
Emily was a shell of a person. O'Connell filled this empty shell with so much beauty that it's as if she woke up from a long sleep and started seeing the world again. She saw in O'Connell that he was a good man and even though they were strangers..her heart just felt this strong connection from the start.
O'Connell was so fiercely protective and never once let Em forget this. This is one of the most important traits that my leading men could have. He was a true hero. He was the true example of my perfect alpha.
I believe because this love story grew from the sweetest foundation of friendship that it led to such passion when these two finally came together. For Emily this was a healing love and for O'Connell this was love defined.
They filled the empty places inside of each other and every page I found my self holding my breath because I fully believed in them and wanted to see them find their HEA.
This was so much more than a romance it was a story about belonging.
The way the friends took Emily in was so endearing. Her relationship with every character was so beautifully developed. I felt like I was sucked into this amazing group of misfits right along with her.. watching as they became a steadfast family.
Where blood relations betrayed them both ..these friends were the glue that put Em and Con back together.
RJ Prescott has written an epic romance here with beauty and healing and characters that will burrow themselves into your heart. This one will go down as one of the most romantic yet emotional and uplifting reads ever for me. I will be eagerly awaiting the next thing she writes with so much anticipation.
"Make it stop, please," I begged O'Connell, as he held back my hair. I wouldn't be surprised to hear amusement in his voice or even censure. It was the least that I deserved, but he seemed genuinely concerned for me.
"Sunshine, if I could take your place, I would. But it will stop soon, I promise."
With his free hand, he rubbed big comforting circles on my back, and I slumped against his enormous frame.
"I don't deserve you. I get blind drunk on my first real taste of alcohol, vomit all over you, then spend the rest of the night showing you exactly what I had to eat yesterday. And you're still here."
He chuckled as he let go of my hair and reached up to wet a washcloth in the sink. Squeezing out the excess water, he placed the cool compress over my eyes.
"Ahh, that feels so good," I moaned in relief, as my poor retinas were shielded from the blinding bathroom light.
"Before I met you, this was pretty much my typical weekend morning. I hate that you're feeling shitty, but I'm kind of liking the fact that you felt comfortable enough to get drunk with me. I know you wouldn't have let down those barriers of yours if you didn't think I'd protect you."
"That's important to you?" I asked him curiously.
He removed the compress and looked into my eyes.
"When you're with me, you never have be afraid of anything. I would decimate any fucker that so much as looked at you wrong if you asked me to. Tonight, you believed that, and you dropped your guard. You trusted me. Every time you let down another one of those barriers, I know that you're a bit closer to being mine. One day, when the last one falls, you'll be as much mine as I am yours."
With that mind-blowing declaration, he kissed my forehead gently.
"Are you sure you want them down? The stuff behind them isn't pretty," I whispered hoarsely.
"There's not one bit of you, inside or out, that isn't fucking beautiful. Nothing that happened to you before me is gonna change that," he replied.
"I'm scared," I admitted, the tears running tracks down my reddened cheeks.
"Me, too. I'm scared that you'll take my heart and stomp the fuck out of it. But there ain't nothing in this world for me worth fighting for more than you."
O'Connell was literally seeing me at my worst. I was raw and ugly, yet still, here he sat, making himself as vulnerable to me as I was to him.
I was born in Cardiff, South Wales although I left to study law at the University of Bristol, England. Four weeks before graduation I fell in love, and stayed. Ten years later I convinced my crazy, wonderful fire fighter husband to move back to Cardiff with me where we live with our two equally crazy sons. Juggling work, writing and family doesn't leave a lot of time, but curling up on the sofa with a cup of tea and a bar of chocolate for family movie night is definitely the best part of my week. "The Hurricane" is my debut New Adult Novel.