Book: From Dust (A Standalone Novel)
Author: Freya Barker
Genre: Dark / Suspense Romance]
Cover Design: RE&D, Margreet Asselbergs
Hosted By: Francessca's Romance Reviews

Pain punished her.

The bottle numbed her.

Guilt kept her trapped.

In the dark alley of a pub, the words "Please don't" take hold of her heart and break the silence she seeks. Thinking herself beyond redemption, she tentatively grabs on to the slim thread of hope that unfolds inside of her.

Holding her secrets close, she can't resist the comforting draw coming from The Skipper. The unconditional friendships it offers, the protective roof it provides, and the spark that its owner ignites in her—melting the frost off her heart, and slowly stripping away her resistance.

His life flows from one crisis to the next. Under the pressure of competition crowding him out of his family's pub and the need to protect his children from the ruins of a bad marriage, he barely breathes. That is until a mane of strawberry-blonde hair and a set of big, pale blue eyes, shake him up.

He never expected the shadow of a woman he finds on the floor of his washroom to bring him the air―the balance and the light he's been missing.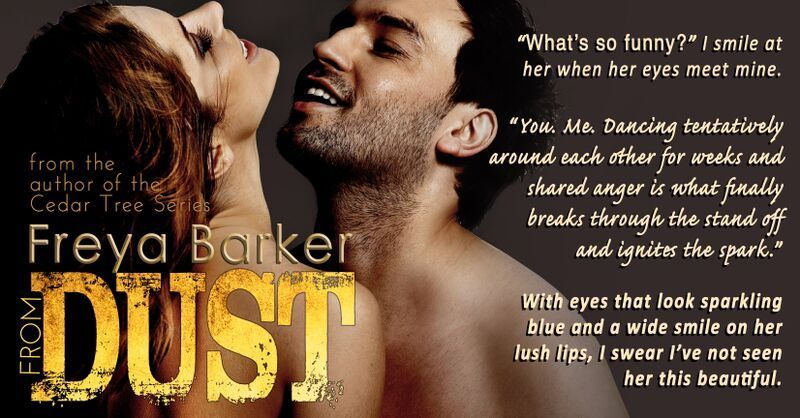 "Fucking took ten years off my life, Syd," he growls, sounding out of breath. "Don't ever do that shit again." With a swift yank on my arms, I find myself enveloped, my face against his chest and his arms wrapped around me tightly. His face is pressing in my hair and I swear he is inhaling my scent. "Can't figure how you'd believe I'd think you responsible for something like that. Jesus," he mumbles in my hair. I suspect more to himself than it was intended for me, nevertheless, I slip my arms around his waist and give him a squeeze. "I'm an alc—" I don't get a chance to finish before he lifts me up off the floor sits me on the counter and grabs my face in his hands. The green of his eyes is so dark, I can barely see where the pupil ends. For a minute he just stares at me, before his eyes slide down to my mouth. I know what's coming and even though I don't deserve it, I can't help but lean in, craving the moment his mouth takes mine. He stops just before our lips meet. "Fuck it." Is what I hear before I become deaf to everything but the blood rushing in my veins as his lips slide over mine, his slick tongue demanding entry. O God. The sensation... My mouth opens on a groan and his tongue boldly claims the space, stroking my far more hesitant one with alternating strong strokes and teasing licks. With his mouth plastered to mine, he pulls me to the edge of the counter. Wedging himself between my legs, I instinctively wrap them around the backs of his thighs. Restless hands roam over his broad back and up his shoulders, and I whimper when he pulls his mouth away, leaving his forehead resting against mine and panting hard. "We've got customers," he whispers. "I'm so—" His lips cut me off with a hard kiss. "We'll talk later, little bird. We've got people to feed."




Another passionate ,emotionally fulfilling, and epic romance by this awesome author.
I really enjoyed how this story was a slow build on the romance.
I normally am not so happy when that is the case. But, here goes. Syd is broken in so many ways.
The timing and build up was done in just the right way because of the heroines vulnerability. Freya took my heart on a voyage of vast emotions from tears to laughter, anger to joy, pain to peace.
Sometimes I felt like my heart would rip right out of my chest.
Then thankfully the right balance was achieved when moments of insurmountable joy were right there warm on the pages..leaping out to put my heart back together again.
The hero Gunner was everything I love in my book men.
He was a stand up father first and foremost. He was a hardworking man and cared about his employees like his own family. He wasn't one to sleep around and he knew once he had something to treasure.. he gave his whole heart and soul.
First came a sweet healing friendship ..with sexy feelings burning underneath.
His slow and sensual realization of the woman inside the broken shell was absolutely incredible.
But Gunner took his time to help his "Bird" test her broken wings before trying to soar to high. The dialogue was spot on. The past tragic circumstances handled with perfection. But the romance when it started burned up my kindle and healed all the torn and broken places with a love that didn't erase the past but made it safe to feel the hurt but also ready to accept the ability and possibilities of love again.
Dwelling on
What ifs
don't work.
Cherishing
What we have
will fill our hearts during the lows and the highs. Gunner and Syd had beauty.. And held hands during the pain.
Absolutely brilliant.
Amazon UK
Amazon USA
Kobo
Scribd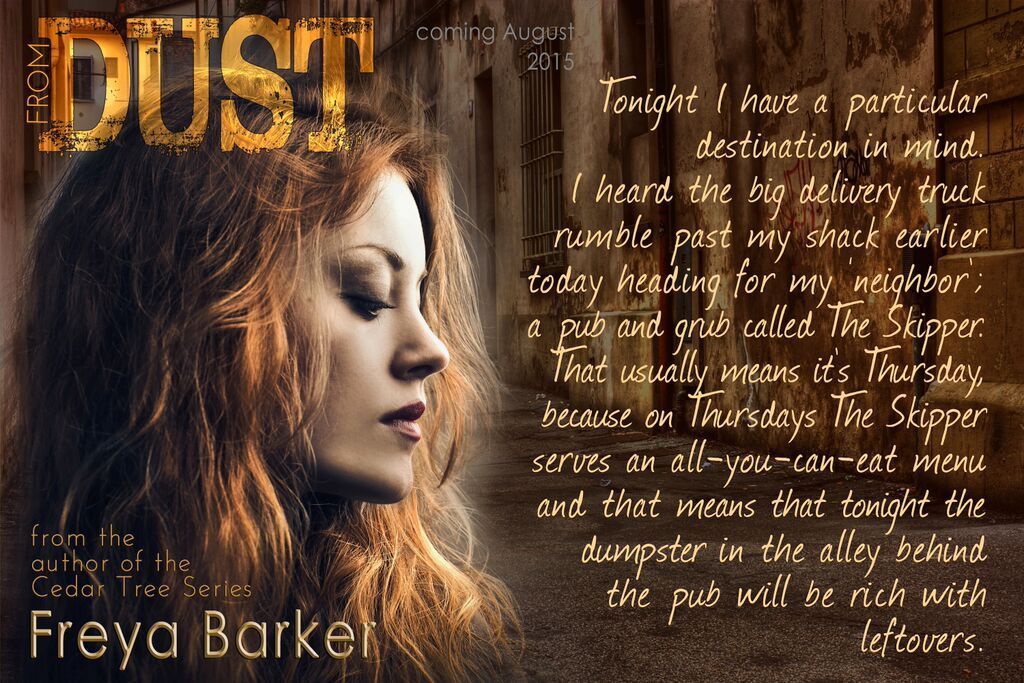 Freya Barker craved reading about 'real' people, those who are perhaps less than perfect, but just as deserving of romance, hot monkey sex and some thrills and chills in their lives – So she decided to write about them. Always creative, from an early age on she danced and sang, doodled, created, cooked, baked, quilted and crafted. Her latest creative outlets were influenced by an ever-present love for reading. First through blogging, then cover art and design, and finally writing. Born and raised in the Netherlands, she packed her two toddlers, and eight suitcases filled with toys to move to Canada. No stranger to new beginnings, she thrives on them. With the kids grown and out in the world, Freya is at the 'prime' of her life. The body might be a bit ramshackle, but the spirit is high and as adventurous as ever. Something you may see reflected here and there in some of her heroines.... none of who will likely be wilting flowers.

Facebook
Twitter
TSU
Google+
TSU
Amazon Author Page
Goodreads
Newsletter


All Cedar Tree novels available with KINDLE UNLIMITED!

"CLEAN LINES" (Cedar Tree #4)
Universal Purchase Links

"AGAINST ME" (Cedar Tree #3)
Universal Purchase Links

"HUNDRED TO ONE" (Cedar Tree #2)
Universal Purchase Links

"SLIM TO NONE" (Cedar Tree #1)
Universal Purchase Links