Title: Unlawful Justice
Authors: KC Lynn and K. Langston
Release Date: November 17, 2015
B&N | Kobo | ibooks
Synopsis
Seek the truth and you will find justice.
The peaceful town of Harmony Falls, Texas, has been rocked to its core by an unspeakable crime.
One that harbors revenge and injustice.
Schoolteacher Olivia Bradshaw can't remember what happened that horrific night, but it's easy to see the effect it's had on those around her. All she wants is for peace to be restored to her beloved hometown, but Deputy Grayson Taylor is on a different mission. He seeks truth and justice, and he'll do whatever it takes to find both for Olivia.
Lines will be crossed.
Secrets revealed.
Can justice prevail, or will the citizens of Harmony Falls succumb to the corruption and hate that continues to plague their small town?
K.C. Lynn and K. Langston have teamed up to bring you a story about hate, race, corruption, injustice, and above all, love. A story that may change the way you view the world.
******
In this world we battle on a daily basis so many types of unfairness and injustice. Most of the time it's clear and strait forward whose wrong and whose right. But when things like racism occur.. Its a very hard thing to fight. Being raised in the south.. A poor white girl.. Moving into a black project neighborhood I felt the harsh truth of racism firsthand. Thankfully I was taught something that these authors mentioned in this book. Maybe not in the exact words but still the same meaning.
"When the eyes of hate are upon you, look away"
I didn't give into the hate, I showed kindness and before long I made friends. Some are still my friends today.
I feel like the subjects tackled in this amazing story surpass racism. I feel like hate knows no color. Its taught.. And it's learned from childhood. That's a sad fact but it's the honest truth. So while there was racism and hatred in this book.. There was more importantly forgiveness and justice. There was truth and honor. Brave souls who stood for what was right. And that was Love. We are all cut from the same creator. We are all truly one color.. Or rather one race.. Human.
This story transcended lines of color. It showed the other side of hate. It showed there are people who still believe in truth and friendship.. Family and loyalty. Those bonds are not based on skin color, religion, or economic status. Those bonds are based on the Heart. The heart has no eyes.. In all of us the same blood flows.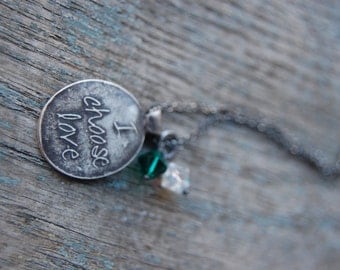 Grayson and Liv were a beautiful and passionate couple. I swooned and I cried watching them fall in love. Tragedy may have brought them together but their love was meant to be. I fell in love with K. C. Lynn a while back and am new to Ms. Langston. But their amazing writing duet blew me away. I couldn't put this story down.

Sexy as can be the heated scenes were just wow. But there were times that I found myself with a lump in my throat and tears in my eyes.. All because of the extraordinary side characters and the emotional connection of all these beautiful relationships.
Walter just stole my heart. This proud brave honorable man was just defending his home and most importantly his only living family. Liv was his to protect.
He saw danger.
Then Terrell and Tania were so vivid and full of life. These authors did some sort of magic, breathing life into every single part of this wonderful cast. I loved how there was such a pure and unvarnished romance here. Nothing causing relationship angst. One small moment that only showed Liv and Grayson the true depth of their feelings and led to some hot wet make up loving.

Truly this was a great and heartfelt story breaking down walls and building up hope and love.
His gaze softens as he cups the side of my neck. "Jesus, you should never feel insecure. You're fucking beautiful, Liv, bruises or not. Nothing in the world could ever change that."
I watch him carefully, his sincerity tearing through my defenses. "You really mean that, don't you?"
He rears back, the skin between his brows bunching together in deep valleys of confusion. "Of course I do. How could you not know that?"
I shrug. "I don't know. I guess it's…" I pause for a moment before deciding to bare it all. "It's hard for me to believe you still think I'm beautiful despite finding me the way you did."
Understanding dawns and he quickly shakes his head. "No, not ever. That didn't change the way I look at you. Yes, it fucking gutted me to see you that way, but not once did I think any less of you." He pulls me closer while his determined gaze bores into mine. His jaw flexes, the rhythm of his chest growing heavier. "It should have never happened. Nothing so hateful should have ever touched something so beautiful. But make no mistake, Liv, when I look at you, I don't see the girl I found that day, I see the girl who survived it all. You're fucking beautiful, inside and out, nothing or no one will ever change that."
My breath hitches as tears blur my eyes, his words healing my wounded soul. "You make me feel beautiful," I choke out softly.
"Good, baby, because you are, every inch of you, and don't ever fucking forget it." He closes the small space between our mouths, his lips claiming mine in a heated caress as his tongue sweeps in.
******
K.C. Lynn is a small town girl living in Western Canada. She married her high school sweetheart and they have four amazing children: two lovely girls and a set of handsome twin boys. It was her love for romance books that gave K.C. the courage to sit down and write her own novel. When she is not in her writing cave, pounding out new characters and stories, she can be found living between the pages of a book, meeting new tattooed, hot alpha males with very big…Hearts.
K. has been married to her very own country boy for 14 years. They live in the deep south with their two crazy kids, and a speckled beagle named Sadie. She worked in property management for last decade before leaving the industry to write full time. When she's not penning her next love story, you can find her nose buried between the pages of a good book.
She released her debut novel, Because You're Mine in September 2013. She has since released three follow up books in the series, Until You're Mine, When You're Mine and Forever You're Mine. Her next release, Sylvie is a contemporary romance set to release Early Fall 2015. She is also co-writing a book with Author KC Lynn called Unlawful Justice, set to release November 2015. K. writes with true passion and heart about what she knows, love, romance and all things southern.