Captured in Croatia

by

Christine Edwards
Description:

Corporate spy Carew Sloan is sent to Zagreb, Croatia, to retrieve information for a private intelligence agency. Carew's beauty and talent for computer decryption make her the natural choice for this sensitive mission. After charming her mark, Vasilije Juric, in one of Zagreb's swanky dance clubs, Carew finds herself in Juric's bedroom. It will take only a moment to gather the information she was sent for and make her escape. Or so she thinks.

Unfortunately for Carew, Juric has a keen-eyed bodyguard, Zoran, who pegged her instantly as trouble. After a high speed chase, he retrieves Carew from her wrecked car. Rather than turn the stunning spy over to his merciless boss, Zoran takes matters into his own hands and keeps the girl … as his captive. Zoran's keen intelligence, striking features, and powerful physique prove hard to resist, and soon their mutual hostility takes a backseat to the torrent of lust neither can deny.

Will Carew follow her heart, even it means losing her livelihood? What other dangers await them both beyond Zoran's lair?
Check out Reviews Below:
• 1 Digital Copy of CLAIMED IN CANADA
•
1 Digital Copy of
NAUGHTY IN NORWAY
•
2 Digital Copies of
NABBED IN NEW ZEALAND
•
2 Digital Copies of CAPTURED IN CROATIA
**NOTE: All books can be read as standalones.
a Rafflecopter giveaway
Having trouble accessing the giveaway? Here is a direct link!
About the Author:
Erotic Romance Author Christine Edwards grew up in the Deep South on Hilton Head Island, SC. At an early age she developed a passion for the arts that led her to earn a bachelor's degree in Art History from the College of Charleston in South Carolina. Christine has a special place in her heart for reading and writing erotic tales. She continues to publish stories that immerse readers in exotic and realistic geographic settings amid interesting subcultures of adult life.

Within the vein of BDSM romance, her main focus is on loving, multi-faceted relationships involving intense alpha males and feisty heroines. She adores snow skiing, traveling the world, and spending time with her amazing family. Christine currently resides in the sleepy coastal town of Beaufort, SC.
Social Links:
Website
●
Twitter
●
Facebook
●
Goodreads
● Fanny Press
Buy Links:
Amazon
● B&N
● Smashwords
Tour Coordinator: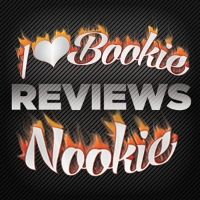 Please check out the other stops on this tour:
View the entire schedule of the tour HERE.
This post contains Affiliate Links.