Title:
Spice Box Set
Authors:
Genres:
Erotica, BDSM, Contemporary Romance, Paranormal, Satire, Paranormal Romance, Science Fiction Romance, Thriller Romance, Erotic Suspense.
Pre-Order Now:
.99 cents pre- order price for a limited time only
Publish Date:
June 29, 2014 on sale for one month only
On sale price $2.99
~Synopsis~
What do your get when your mix sixteen spicy reads by sixteen premiere romance writers in their respective genres? Then add a dash of HOT, a pinch of SINFUL, whisk in some BDSM, fold in some SENSUAL SIN, whip to a SEXY froth, and then let DESIRES rise. The result is SPICE BOX SET….. Whether it's contemporary romance or romantic suspense, alpha vampires, stories with shifters, or BDSM romance—Spice Box offers sixteen erotic romance books with something for everyone. For a limited time this is your chance to enjoy books from today's New York Times, USA Today bestselling authors, and many more.
PRE-ORDER NOW
Pre-Order Links
WHAT'S YOUR SPICE?
Sample Your Spice.
​The epub and the mobi version will need to be downloaded and then uploaded to your device. ​
About the Author
Lisa Alder
has a split personality. Naughty Lisa writes HOT Demons, Fae and Humans in a post-apocalyptic world. Nice Lisa writes sexy, contemporary romantic romps. She has been writing romance for years.All manner of stories lurk in her mind, with all manner of fictional creatures vying for her time and attention. Right now she's consorting with Demons and Fae (Demons Unleashed Erotic Novellas) or innocent small town girls (One Wild Night). But she's been known to play with sexy Angels, modern day Amazons, hot CIA dudes, and kick-ass heroines as well. And lately, she's been immersed in modern day Amazons. You can find her on the web at www.authorlisaalder.blogspot.com , on Twitter @LisaAlderBooks , on Goodreads www.goodreads.com/lisaalder , Friend her on Facebook https://www.facebook.com/lisa.alder.585 and on email: lisaalder@pacbell.net She loves to hear from readers!
Author's Social Media
About the Author
Maureen
lives along the lovely Monterey Bay and finds great inspiration in being so near the Pacific Ocean. She shares her home with Stephen, her high school sweetheart, married for over 30 years; a cat named Isabeau and a dog named Bonnie. She travels miles and miles to attend pirate festivals, renaissance fairs, scifi/fantasy conventions and writing conferences.
Author's Social Media
About the Author
Riley J. Ford
is a graduate of UCLA with a degree in English. After teaching at both the high school and college levels for a number of years, she turned to writing full-time. Her non- fiction books are used in college classrooms around the country, and her essays have been featured on such websites as MSNBC.com. She is the author of four fiction books, INTO YOU, a young adult mystery, CARPE DiEMILY, a romantic comedy caper, FIFTY SHADES OF FIFTY SHADES OF GREY, a satire, and CIRCUS OF LOST SOULS, a thriller. She enjoys running with the bulls in Pamplona and downhill skiing in her free time. If you have enjoyed the author's books, please write a review on Amazon.com. You may also visit the website www.rileyjford.com for more information about the author and her books.
Author's Social Media
About the Author
Geri Foster
writes light-hearted Erotica Comedy with a twist. She loves watching her characters get in quirky situations on their way to falling in love.
Author's Social Media
About the Author
Cathryn
is a wife, mom, sister, daughter, and friend. She loves dogs, sunny weather, anything chocolate (she never says no to a brownie) pizza and red wine. She has two teenagers who keep her busy with their never ending activities, and a husband who is convinced he can turn her into a mixed martial arts fan. Cathryn can never find balance in her life, is always trying to find time to go to the gym, can never keep up with emails, Facebook or Twitter and tries to write page-turning books that her readers will love. A maritime native and former financial officer, Cathryn has lived all over Canada but has finally settled down in her childhood hometown with her family.
Author's Social Media
About the Author
A.C. James
happily pounds out steamy scenes at her keyboard where romance is laced with horror in hot stories of vampires and bad boy werewolves, sexy witches and feisty fae. Usually, some handcuffs and chains; whips and floggers—can be found in her unrestrained narratives of their consuming desire. Stories always feature strong heroines and alpha heroes, all of them from the heart, capturing the intense emotions of love and passion, with plenty of action, twists, and turns that will keep you turning pages. She'll dominate your desires until the very last page that climaxes in a happily ever after.
Author's Social Media
About the Author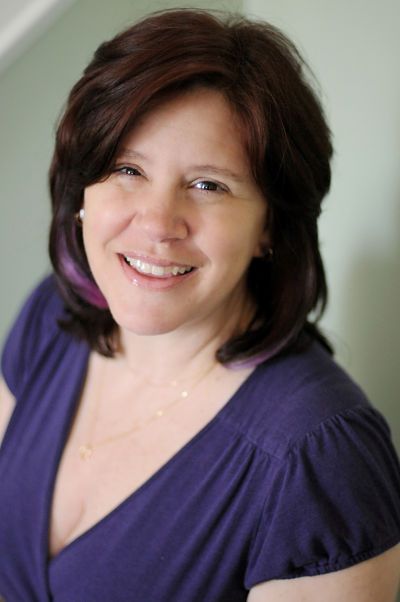 Stephanie Julian
writes erotic series that combine heat with heart. She's happily married to a Springsteen fanatic and has two sons who became men much too fast.
Author's Social Media
About the Author
Kathy Kulig
is an award-winning erotic romance author whose works include elements of BDSM and the paranormal. She has published several novels and novellas for Ellora's Cave. Her latest release, Summer Sins, is part of a BDSM/ménage series called Dark Odyssey.
And her upcoming release, Red Tape, is book one of the new FLC series of romantic suspense.
Besides her career in writing, she has worked as a cytotechnologist, research scientist, medical technologist, dive master and stringer for a newspaper. Kathy resides in eastern Pennsylvania with her husband.
Author's Social Media
About the Author
USA Today bestselling author Nina Lane writes hot, sexy romances and spicy erotica. Originally from California, she holds a PhD in Art History and an MA in Library and Information Studies, which means she loves both research and organization. She also enjoys traveling and thinks St. Petersburg, Russia is a city everyone should visit at least once.Although Nina would go back to college for another degree because she's that much of a bookworm and a perpetual student, she now lives the happy life of a full-time writer.
Author's Social Media
About the Author
#NSFW author of the violently sexy NIGHTLIFE SERIES (Vampires, Escorts & Strippers). Has auditioned for Christian Grey in 50 Shades film. He is currently catching a 3rd degree sunburn in San Antonio, Texas, and loving every minute of it. As the author of the Nightlife Series novels, Travis lives very vicariously through his writings. He invites you to enjoy his macabre flights of fancy, but be warned: The Nightlife Series is violent, sexy, and occasionally violently sexy.
Author's Social Media
About the Author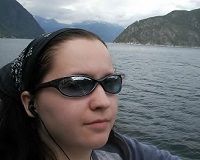 Sarah Mäkelä
loves her fiction dark, magical, and passionate. She is a paranormal romance author, but she's written all over the romance spectrum with cyberpunk, sci-fi, fantasy, urban fantasy...even a sweet contemporary romance! A life-long paranormal fan, she still sleeps with a night light. In her spare time, she reads sexy books, watches scary movies (and Ghost Adventures), and plays computer games with her husband. When she gets the chance, she loves traveling the world too.
Author's Social Media
About the Author
Raine Miller
is the author of the New York Times Bestselling series, The Blackstone Affair. She lives in California with her husband and two sons, where she is undoubtedly working on the next spicy book for your reading enjoyment.
Author's Social Media
text RAINE to 96000
About the Author
Gabrielle Bisset
writes erotic paranormal romance about sexy vampires. Her alter ego,
K.M. Scott
, is a New York Times and USA Today bestselling erotic contemporary romance author. Whether she's writing vampires or billionaires, her heroes are always Alpha males who know how to take care of a woman. When she's not writing, she can be found reading or feeding her TV addiction.
Author's Social Media
About this Author
Jan Springer
is a full-time author. She lives in Ontario, Canada and writes erotic romance and erotica. She is published with Ellora's Cave, Spunky Girl Publishing. Siren BookStrand, Totally Bound, Pocket Books and other publishers. She is a member of The Writer's Union of Canada, Romance Writers of America and Passionate Ink. Hobbies include kayaking, hiking, gardening and photography. Jan loves hearing from her readers.
Author's Social Media
Sara leads a double life: CFO by day, sexual submissive at night. When her Master dies suddenly, Sara discovers his will leaves her to his nephew, as though she's a valuable piece of furniture. She's ready to move into a hotel when she gets her first sight of the new owner, gorgeous six-foot-five Cal. Sara has a sudden desire to kneel at his feet. Only problem, he's not a Dom. Cal, a gifted but impoverished composer, barely knew his uncle. So it's a shock to inherit Bruno's fortune ... and his sexual submissive. Under the terms of the will, they'll have to live as roommates before Cal can deed the house to her. Smart, lovely and graceful, Sara drives Cal crazy with desire. Only problem, he's not a Dom. Cal is used to directing an orchestra to create the performance he wants, but he has to visit The Club to understand why his uncle left him The Bequest.
About this Author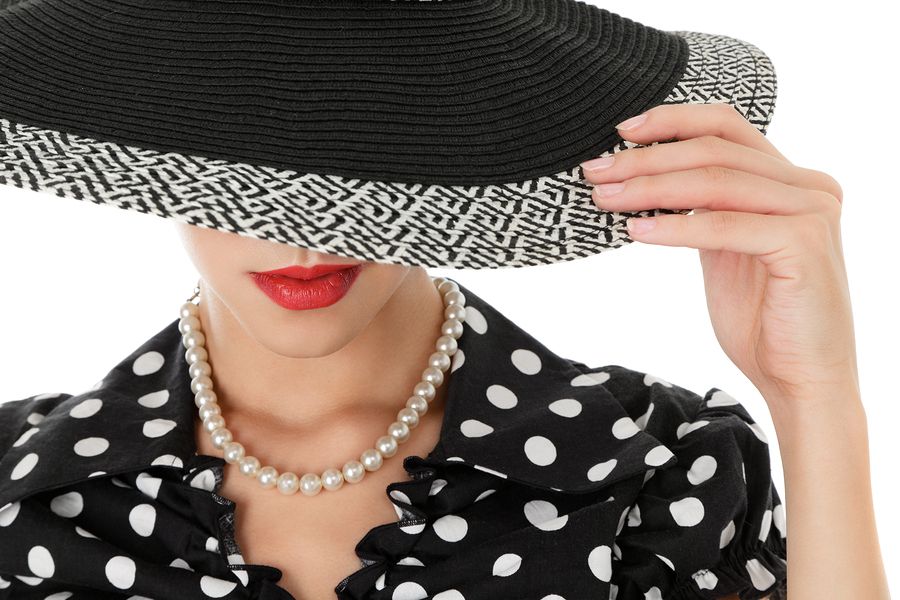 In real life,
Christina Thacher
is a bankruptcy lawyer who writes her BDSM-themed erotic romances while waiting for her cases to be called in court. She can't post a picture that shows her face, because if her boss finds out what she writes, she'll have to use the furry handcuffs on him...and she can't do that until after she's made partner.
Author's Social Media
Erika Wilde turns up the heat in another installment of THE MARRIAGE DIARIES, an erotic series about a married couple who take intimacy and passion to the extreme. THE INVITATION... After months of indulging in some of the hottest sex of his married life, Dean Noble intends to give Jillian a very special gift for their twentieth anniversary... an invitation that will take them beyond their wildest, most erotic fantasies.
About the Author
Erika Wilde
, author of The Marriage Diaries and The Players Club series, enjoys writing stories on the kinkier, spicier side of romance. Once a Southern California native, she now lives in Portland, Oregon with her husband and daughters, and loves the Pacific Northwest. Find out more about Erika and her books at:
www.erikawilde.com
Author's Social Media
Giveaway
Over 50 Prizes
11 $25.00 Gift Cards for Amazon
3 $10.00 Gift Cards for Amazon
1 $20.00 Gift Card for Amazon
3 digital copies of The Negotiation by Christina Thacher
3 digital copies of Allure by Nina Lane
3 digital copies of Awaken by Nina Lane
3 Box Sets of Demons Unleashed by Lisa Alder