Charleston Past Midnight

by

Christine Edwards
Description:
How much fight does one woman have inside?
Calla Hart has never relied on anyone. The fierce West Virginian learned the hard way to be self-sufficient, that is until she is viciously attacked late one night by two thugs. Her luck turns when, still fighting for her life, she is rescued from her attackers by a preternaturally strong stranger. She is stunned to discover that Severin Beauvais is not your typical alpha male hero. Although her pre-med student mind vehemently resists the notion, Calla must soon accept that he is a vampire, one who has stalked the historic grounds of Charleston, South Carolina, since the mid-eighteenth century. Their desire for each other is intense, yet as much as she'd like to envision happily ever after with Severin, too much stands in their way. Aside from her fragile mortality, there is Severin's extremely dominant personality coupled with his unending feud with the ancient Russian vampire Valdon, who has so far proved invincible.
And Valdon has set his sights on Calla ....
When it comes down to the wire, what would you sacrifice for the love of your life?
Christine Edwards is by far one of my top favorite creators of perfect alpha male heroes. Every time she pens a man he's just what I want and crave. This is the first paranormal for Ms. Edwards and it surpassed every expectation that I could have had for this sexy sizzling vampire romance. Severin and Calla had this intense and obvious attraction from the moment that they met. But this connection was something Severin encountered before Calla knew he existed. Watching from afar he notes a beautiful woman in distress, something inside of him rises up with protectiveness that he can't walk away from. This passionate hero literally swoops in to save Calla and from this point on their lives is eternally changed. This was a very suspenseful read and at times I had my kindle in a white knuckle grip. Severin totally won me over in one statement.
Don't ever wear that dress again unless we're together.

"
Yep he was totally perfect alpha hotness and possessive in all the right ways. This wouldn't be Christine's work if we didn't have sizzling sexy times and throw in the paranormal element and it was beyond hot. But it was also passiona

tely romantic and I loved every moment.
I adored the secondary characters and loved how there were other love connections going on at the same time that Calla and Severin were falling into their passionate love affair. I hope that this is going to be a series and I'll be one clicking immediately on every installment if it is. You can't go wrong with Christine Edwards. When you pick up one of her stories you are immediately transported to a place where the men love hard and the women can't help but submit in the sexiest and most passionate way to these perfect dominant heroes.
• 1 of 3 digital copies of
Charleston Past Midnight in mobi, epub or PDF
• 1 of 3 Digital Copies of Nordic Lessons
a Rafflecopter giveaway
Erotic Romance Author Christine Edwards grew up in the Deep South on Hilton Head Island, SC. At an early age she developed a passion for the arts that led her to earn a bachelor's degree in Art History from the College of Charleston in South Carolina. Christine has a special place in her heart for reading and writing erotic tales. She continues to publish stories that immerse readers in exotic and realistic geographic settings amid interesting subcultures of adult life.
Charleston Past Midnight is her sixth novel and the first book in the Past Midnight series. Within the vein of BDSM romance, her main focus is on loving, multi-faceted relationships involving intense alpha males and feisty heroines. She adores snow skiing, traveling the world, and spending time with her amazing family. Christine currently resides in the sleepy coastal town of Beaufort, SC.
Tour Coordinator: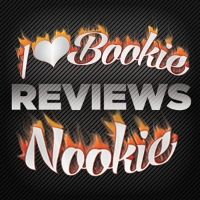 View the entire schedule of the tour HERE.
This post contains Affiliate Links.