Book Title: Epiphany
Author: Christina Jean Michaels
Genre: New Adult/Romantic Suspense
Release Date: July 19, 2013
"For all the times I'd witnessed the murders of other women in my dreams, I'd failed to see my own."" For 23-year-old Mackenzie Hill, tossing her life down the garbage disposal is easy after a painful incident shatters her life. Her heart is bleeding, and moving to Watcher's Point is a chance to start anew, only she isn't prepared for the guy who walks out of her dreams and into the flesh. Literally...because she's been dreaming about this sexy stranger for years. Mackenzie is even less prepared to face the dark nature of her dreams. They've turned disturbingly gruesome, full of blood and murder, and when they begin to coincide with the media's headlines, she and Aidan realize her visions might be the key to stopping a madman from killing again. Only Aidan has painful secrets of his own, and perhaps the biggest danger of all is falling for him.
This is another book that started off a little bumpy for me but totally sucked me in by the 30% part and by the end it knocked me totally on my ass.
This story had a hint of paranormal but was totally Romantic Suspense. The mystery had me thinking I was watching CSI in the twilight zone.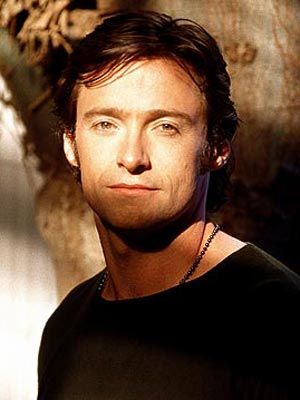 Aidan Payne is right up there with the perfect book boyfriends and was a true Hero of my

heart.
Mackenzie and Aidan met in person in the most embarrassing way they could have. But Mackenzie had known Aidan for so long but only in her dreams , literally

.
Her gift wasn't something she could embrace, it haunted her in so many ways.
Aidan was the only light in a darkness of dreams and nightma

res.
This sweet couple had obstacles thrown at them in such a rapid pa

ce that I was could barely keep up....
A killer is on the loose and Aidan's past is tangled up right in the middle of it. Add in loads of secondary characters and moments of SHOCK and

AWE that made me go
I mean at one point I almost completely stopped reading,

and

I was sitting there in utter shock and a sense of disgust had settled

in my stomach...but then I said
NOOOOOO !!!
there is now way the author would put me through this. So I kept reading and am so glad I did. This story will keep you guessing till the last page. I loved this sweet yet sensual love story with a huge dose of mystery. A defi

nite winner on all accounts.
Christina Jean Michaels was born in Paradise, California, but she has found the true home of her heart in Eugene, Oregon where she finds plenty of inspiration for storytelling. When she was young, her mother said she hated words. Now she can't imagine not writing. She became an avid reader when she was thirteen and discovered the world of Sweet Valley High. About a year later she realized she could play God and write about her own characters. She has been writing in some form ever since. She's also written erotica under the pseudonym of Gemma James and loves to explore the darker side of sex in her fiction. She's morbidly curious about anything dark and edgy and enjoys exploring the deviant side of human nature. Her stories have been described as being "not for the faint of heart." Christina lives with her husband and their four children--three rambunctious UFC/wrestling-loving boys and one girl who steals everyone's attention.