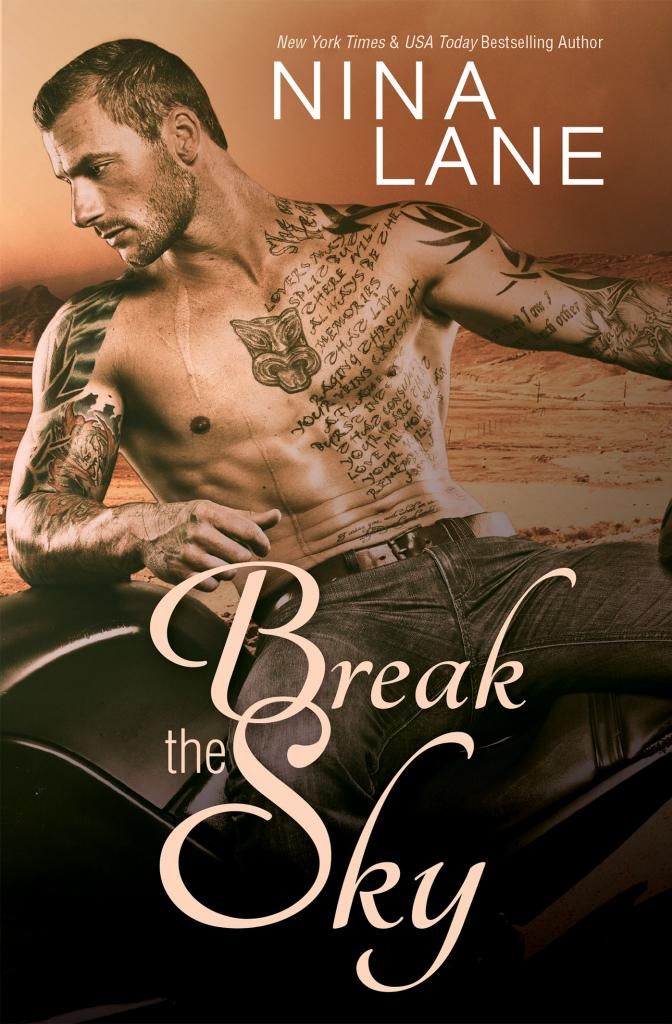 Title: Break the Sky
Author: Nina Lane
Genre: Adult Contemporary Romance 18 +
Publish Date: July 29, 2014
Publisher: Snow Queen Publishing
ISBN: 0990532461 (ISBN13: 9780990532460)
~Synopsis~
"Do you ever let go, storm girl?" he asked. "Ever lose control? Ever surrender?"
"Never," I whispered. "I never surrender."
A smile of both promise and warning curved his beautiful mouth.
"You will."
Atmospheric scientist Kelsey March is under siege. Her tornado research project is on the skids and she's fighting conflict in her university department. So when irresistible bad boy Archer West suggests a hot, wild fling while he's in town, Kelsey is unable to resist his sexy offer.
Kelsey and Archer embark on a intense, exhilarating affair. But soon their differences and private battles encroach on their desire, and Kelsey discovers she is caught in a storm she can't control...
BREAK THE SKY is a standalone Spiral of Bliss spin-off novel from New York Times and USA Today bestselling author Nina Lane.
~Our Reviews~
Arc received from author in exchange for an honest review
Nina Lane is a gifted writer whose talents magically place me within her story. She wields absolute power over my emotions by forcing me to experience the joy, passion and heartache of all of her characters. Lays a path I know will not be easy, but will always be beautiful. "Break the Sky" is no different. Archer and Kelsey's romance is one laced in desire, pain and self-discovery. How I do enjoy savoring a tale of fractured souls, weathering life's storms, striving to find their inner strength and love. Once again, Lane's novel does not disappoint.






Archer West is a down right sexy and rebellious tattooed bad boy. Kelsey March is an atmospheric scientist/professor whose tornado-tracking project is on the brink of being shut down. On a chance meeting, erotic sparks fly and their attraction is so powerful, so carnal, it's consuming. Their lives are worlds apart, but together their sexual chemistry is raw, tumultuous and cataclysmic.



I fell in love with Archer almost instantaneously. I have a special place in my heart for deliciously handsome and wild bikers. I could not resist his charms; Archer wormed his way into my heart with all his dirty pillow talk and larger than life character. However, what sets him apart from the stereotypical "bad boy" is his gentleness. He is not one of those Alphas whose asshole-ish ways piss me off only swoon when he finds redemption. He possesses a definite edge with tenderness so sweet it overwhelmed me. The way he is so in tune with Kelsey's fears and understands her needs was heartwarming. And when is comes to sex, Archer is a take-charge type of man. Total Alpha - dominating and an incredibly demanding lover – off the charts hotness.





Archer is a complex character. I loved seeing the world through his eyes. His life experiences, events from his childhood, family dynamic and unpleasant past, made him the man Kelsey is drawn too. His background and secrets buried in his childhood memories pulled on my heartstrings. I was overcome with the urge to reach out and comfort him. His rough persona barely skims the surface – beauty lies underneath all his ruggedness and the way he loves and evolves was admirable. He is a magnificent Alpha hero. This is one of the many reasons I love Lane's tales – her attention to details and tapping into emotions lures you into the lives of her characters. It's brilliant.









Kelsey is sassy, stubborn and a bit dramatic. Can't blame her, her professional career is careening out of control and she is attracted to a man she believes is totally wrong for her. (Fighting her desire to Archer is an understatement). Kelsey is a tough nut to crack – a perfect challenge for the likes of Archer. Now, I appreciate the angst and chase… the push and pull a couple works through. But, I felt at times Kelsey was a tad too insensitive towards Archer. Found myself frustrated with her character a few times throughout the story. Never the less, I respected her strength. She was a perfect complement for a multifaceted man like Archer.







I truly enjoyed "Break the Sky". Written in dual point of view gave me more insight into the characters, making them more intriguing, and easier to make connections with. Lane has an exquisite writing style, providing detailed scenes in which I felt all the passion, heat, sorrow, love and joy both Archer and Kelsey were experiencing. Her stories stir a powerful range of emotions. If you are looking for a read that will capture your heart and touch your soul, I highly recommend "Break the Sky".



Purchase Links
~About the Author~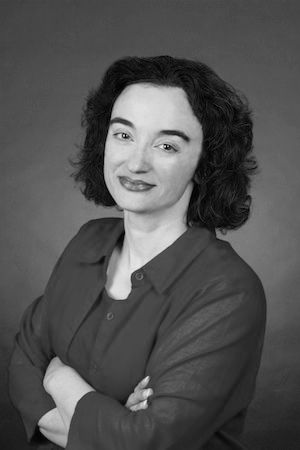 New York Times and USA Today bestselling author Nina Lane writes hot, sexy romances and spicy erotica. Originally from California, she loves traveling and thinks St. Petersburg, Russia is a city everyone should visit at least once. Nina also spent many years in graduate school studying art history and library sciences. Although she would go back for another degree if she could because she's that much of a bookworm, she now lives the happy life of a full-time writer. Nina's novel The Erotic Dark hit #1 on Amazon's Erotica Bestseller list. Spice Box box set which included Arouse was #6 on the New York Times Bestseller list and #13 in USA Today.
~Connect with the Author~
Remember to sign up for Nina's Newsletter so you never miss a exclusive news.