Nordic Lessons

by

Christine Edwards
Description:
Elora is a cultivated Londoner visiting her brother in Oslo, Norway. With her brother away on business, she decides to do without his permission and borrow his classic Jaguar to take in the sights. But when she pulls over to the side of the road to take pictures, the car won't start up again. In a blind panic, Elora has nowhere to turn, until a warrior of a man stops to help her. A massive, handsome hunk of a man, clad head to toe in black leather.

Elora has never encountered anyone like Mikkel. As much as he frightens her, she realizes she is out of options. Then comes the exhilarating journey home on his custom ride, and Elora falls hard for her knight in leather armor, an alpha male eager to teach her the rules of Dom/sub relationships. Mikkel is head of his motorcycle club, and in the days that follow, Elora becomes increasingly entangled in the culture of bondage, bikes, and club rivalries. But how can Elora fully commit to a man whose world might as well exist on another planet?

Steph's Sizzling Review
First, I'd like to thank Christine Edwards again for giving us an Advanced Reader's Copy of her book.
I've come to really look forward to the dominant men she creates in her stories, and the beautiful countries that she takes us to.
Elora is lucky enough to have her car break down along the side of the road, and have even better luck to have Mikkel drive by and decide that he needs to help her out.
His presence is intimidating, and scares her at first, but he tries to assure her, in his "direct" way, that he's safe with her, and he's going to help her whether she likes it or not.
Their relationship starts there - and as they begin to find out more about each other, and what each other likes - sparks freaking fly!
Mikkel is the perfect dominant man.
He's strict, tells how he wants it, how it's gonna be, and with his words and actions - you can't help but want to please him.
You would try your hardest to be a "good girl" knowing that the "rewards" were going to be incredible - and even the punishments weren't that bad either!
Oh man, I loved how Mikkel was with Elora, and how she let him take charge when it came to sex.
The sex between them was so hot, and it wasn't all about him being this incredible Alpha Dom, it was the sweetness of how he took care of her in so many other ways - whether it was buying something for her, or taking her someplace that he knew she would enjoy.
You knew deep down how important Elora was to him, there was never a doubt to how fast he fell for her.
And when he called her....
I would just melt right on the spot!
This isn't a gritty MC biker story - the story is lighter, with only some drama, the main focus being on Mikkel and Elora's relationship - which I absolutely loved.
I really enjoyed this story, and only wish at the end it would have been a little longer, drawing the story out just a bit, with the focus being more on Elora and Mikkel.
As always, I look forward to see where Christine Edwards will take us next!
Nichole's Sizzling Review

:
Christine Edwards always gives me what I want. Bossy, Protective, Possessive and Loyal heroes! Heroines that have just the amount of sass and all the passion for these dominant lovers to make perfect matches every time.
This one gave me another favorite of mine. I love dirty talking bikers and I found that and more.
I adored this story and really loved how honest and up front this couple was from the start.
Mikkel was transfixed by the sweet and sexy Elora from the moment he found her on the side of the road.
She's like some gorgeous damn angel come down to earth.
Elora was drawn to him in a bone deep way from the start also.
My body seems to respond to something perilous and primal that this fearsome man has to offer me.
Mikkel and Elora both were searching for that special person that could accept them for who they were deep inside.
From the moment they met they could feel that connection , like they found that person that could give them what they not only craved but needed.
Mikkel was a firm but loving Dom and Elora was a submissive but never had the change to explore this side of herself. She yearned for a firm hand and loved how Mikkel loved her with firmness.
His possessiveness made my heart race and just sent shivers through me every time he made it known that Elora was HIS in every way.
It was so great to see more of Lisetta and Bern and the suspense in this book was off the charts. To have a glimpse of Alreck and Vail was endearing and melted my heart. I was holding my breath at times and was so sad when it ended. I am so pleased with this sexy story and eagerly await the next passionate couple from Christine. She never lets us down.
• 1 of 3 digital copies of Nabbed in
New Zealand
in mobi, epub or PDF
• 1 of 3 digital Copies of Nordic Lessons
a Rafflecopter giveaway
About the Author:
Christine Edwards grew up in the Deep South on Hilton Head Island, SC. At an early age she developed a passion for the arts that led her to earn a bachelor's degree in Art History from the College of Charleston in South Carolina. Christine has a special place in her heart for reading and writing erotic tales.
Nordic Lessons is her fifth novel and the second book in the Nordic Lights Series, which began with Naughty in Norway. Her main focus is on loving, multi-faceted relationships involving intense alpha males and feisty heroines. She adores snow skiing, traveling the world, and spending time with her amazing family. Christine currently resides in the sleepy coastal town of Beaufort, SC. You can find Christine online at christineedwardsauthor.com. Facebook: Christine Edwards Author. Twitter: @ceerotica.
Social Links:
Website
●
Twitter
●
Facebook
●
Goodreads
● Fanny Press
Buy Links:
Amazon
● B&N
Tour Coordinator: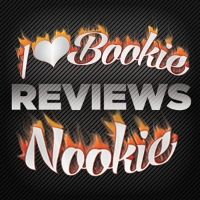 View the entire schedule of the tour HERE.
This post contains Affiliate Links.