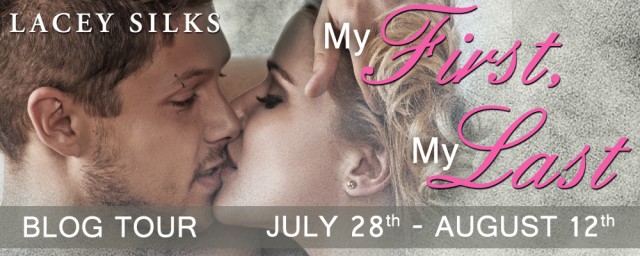 When he pulled away, I was panting and I wondered how I'd find the strength to stand later on, but it didn't matter.
"I can't make it upstairs," he said, trailing his kisses down my neck and chest while he adjusted his straining crotch. I'd never seen jeans burst at their seams, but I was beginning to believe I'd get a chance tonight.
"I don't think I'd let you even if you tried." My voice trembled.
"You're nervous," he said.
I nodded.
"So am I."
He looked at me from above.
"Really?"
"Yes. We didn't know what we were doing back then. Now there are standards and expectations." His lopsided grin that captivated me returned.
I reached up to touch his cheek with my palm, smoothing it along his freshly shaved jaw. "No expectations. I just want you. I want us, even if it's as clumsy as when we were young." Although something deep in my belly told me my body was about to be blessed by this graceful man in ways I hadn't expected.
Adrian unbuckled his pants and slid them off his hips, which wasn't easy over that bulge. I remained on the chaise, running my tongue over my lower lip, watching the power of his muscles flex with each move. His arousal strained underneath his boxer-briefs. As he lowered himself to the chaise, I couldn't get enough of his new body. Nearly naked, he lay at my side, admiring me, tracing his fingers up and down my belly, right around my navel. A rush of goose bumps spread from there in an outward pattern.
A soft moan of impatience escaped my mouth which he immediately soothed with a kiss. At the increasing demand of his swelling lips I opened wider, and he weaved his tongue inside me. I whimpered in response. Kissing him still seemed so unreal. Finally my hands moved and I drew them up his arms to the back of his neck, tracing my fingers along his hairline and then lower to his back. Under my palms, his shoulder blades twitched as his hand skimmed down my body. Adrian's lower back flexed, and he groaned desire into my mouth.
He braced his forehead against mine, saying, "I adore kissing you," and then moved his lips to my cheek and down my neck to my cleavage before looking up and adding, "Everywhere."
Author of Erotic Romance, Lacey Silks writes her stories from life experiences, dreams and fantasies. She likes a pinkish shade on a woman's cheeks, men with large feet and sexy lingerie, especially when it's torn off the body. Her favorite piece of clothing is a birthday suit.
When she's not thinking about writing steamy stories, which is a rare occasion, Lacey enjoys camping and skiing with her family (not at the same time of course). She's a happily married wife blessed with two kids who adore going to the library. She's an early bird by nature, but loves the nightly adventures with her hubby which provide good content for her books.