CONNECTED
What if a "Once in a Lifetime" could happen twice?

In Dahlia London's world, happily ever after is a far cry from reality. Her soul has been left completely shattered by tragedy. But a surprising reunion with someone from her past is about to give her a reason to love again…

When rock star River Wilde comes back into Dahlia's life, their super-charged connection runs deeper than either of them ever expected. The more time they spend together, the more intense their relationship becomes, and Dahlia believes at last she has found her soul mate.

But as old bonds fade and Dahlia's grief begins to lift, her guilt and confusion remain. River desperately wants to be the one who mends what's been broken—but with a past that refuses to stay buried, is it possible for their future to begin?
CONNECTED PAPERBACK LINKS:
TORN
Rock star River Wilde brought Dahlia London back from the brink of hopelessness with his unwavering love and devotion. But their entangled history is about to test the strength of their relationship…


Dahlia was certain she had found true love and met her 'Once in a Lifetime' when she reconnected with River. But Dahlia's world comes crashing down when someone from her past resurfaces, and all of River's carefully hidden secrets are exposed.

River wants to show Dahlia that life isn't about waiting for the storm to pass—it's about dancing in the rain. But how many times can one broken heart be mended? Will River and Dahlia be able to stay together or will they be torn apart?
TORN PAPERBACK PRE-ORDER LINKS:
*Copies Provided by Author for honest reviews*
Nichole's Connected Review
5 Brilliant Sizzling Pages...and still burning!!!
This story captivated me from the first page and I was gripping my ereader so strongly when I began..then I relaxed and fell in love with Dahlia and River. Their love was so passionate yet sweet and River is freaking amazing "really"..like my favorite term ever now.."really" ..once you read this you will get what I am saying. I am so honored and thankful that I waited to read Connected and now have the most precious gift of the ARC of Torn..now I can dive right back in. This is a book with a cliffhanger that will make you jump up and cuss!! so Warning!!!


When your small you want to believe in love and happily ever after. Some people are lucky to find love early and grow from friends into lovers. With Ben and Dahlia this love grew over time. There was not a explosive or sudden love but a comfortable safe love.





Then tragically this story is suddenly transformed into heartache. They thought they would be together forever. In one moment of violence Dahlia is left alone. Broken. In pieces.



Time passes ...a Dahlia's broken heart starts to heal...a stranger from a night a long time ago that Dahlia has tried to forget crashes back into her life and awakens things she hasn't felt since she met him hears ago. Daily they grow closer and a beautiful love is revealed...
Everything about River is intoxicating to Dahlia. She partly feels guilt that her heart recognizes him as her soul mate...but how can that be..Dahlia loved Ben..Ben and Dahlia were always together and she planned to spend her life with him. How can she feel so strongly for River without betraying her love for Ben???


The undeniable truth is Dahlia and River ...from the moment they met..they were Connected..



Falling in love was the easiest part for Dahlia and River. The fit perfectly in so many ways. River worries that he could just be a substituted and secrets and lies from Ben's past surface and endanger Dahlia. When all is said and done there is one remaining question.
Click HERE for Nichole's Torn Review
Tara's Torn Review
We have all read them the books that stay with you.The one book that comes to your mind the moment someone poses the question "What book gripped you?" It was Connected for me and now Torn has joined the ranks.I fell in a love/hate relationship with Kim Karr during her first book I thought there would be no way she would ever play with my emotions the way she did during Connected.Yes like all of you after I finished Connected I open mouthed drooled over myself while repeatedly whisper yelling No No No!Ok, there might have been a "That bitch" (saying this with awe) in there.Lets move to present day when I started Torn and was brought back to half the time seeing Kim in a meadow with a halo around her head and the other half in a dark basement evilly cackling while feverishly writing screaming "and for my next trick my pretty ones." It shouldn't be right how one person can hold the power to have you feeling so in love one minute,heart beating out of your chest the next to just pissed off at everyone for no reason at all or for every damn reason. Honestly how my kindle survived without grip marks amazes me- as many times during this read I had to mentally tell myself ease up there princess and just freaking breathe.
What can I say about River, he is the book boyfriend that every time he opens his mouth or does something sweet you just fall a little more in love. He is thoughtful, caring and loyal beyond belief. I don't think I have highlighted so much in a book, but I just had to capture what was happening with him and Dahlia. I wanted to remember my favorite parts- I just didn't realize I would have pages of them. I enjoyed seeing a little more possessiveness out him in Torn. With everything that happened he never faltered in his love and ability to protect and trust me there was a lot to happen (yes you have to read it to find out) between all of them.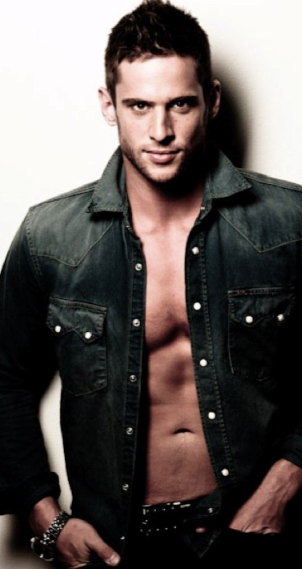 More gushing to follow I know, I know just stay with me the Kim Karr love fest is about over.
Not to often do you find a book with such strong characters both male and female.Dahlia was just as strong minded and loyal as River.Yes at parts I cringed, at parts I thought WTF are you doing (insert major Kindle gripage) to plenty of I can't finish this I just cant go on, but just remember although she tears you down she won't leave you there for long.
"There are no Pieces,I promise You"
If you thought she wowed you in the first book then let's just say she put on her big girl panties in the second book and said GAME ON.The story is beautiful. The writing is flawless and Kim is a genius.You have a true fan (perhaps stalker) forever (draws an x over my heart). Thank You for this journey into seeing your love for writing play out in your books this isn't just a read its a true experience.
GRAND PRIZE GIVEAWAY.
$50 Amazon Gift Card, 5 Signed Book Plates 10 Paperbacks of CONNECTED (to be mailed directly from Penguin).
a Rafflecopter giveaway
Click Below to read content from Connected & Torn
Connected Excerpt: River's POV
Torn Prologue
Torn Chapter 1
Meet Kim Karr
I live in Florida with my husband and four kids. I've always had a love for reading books and writing. Being an English major in college, I wanted to teach at the college level but that was not to be. I went on to receive an MBA and became a project manager until quitting to raise my family. I currently work part-time with my husband and full-time embracing one of my biggest passions—writing.

I wear a lot of hats! Writer, book-lover, wife, soccer-mom, taxi driver, and the all around go-to person of the family. However, I always find time to read. One of my favorite family outings use to be taking my kids to the bookstore or the library. Today, my oldest child is in college and my twins are juniors so they no longer go with me on these outings. And although I don't need to go to the actual store anymore because I have the greatest device ever invented—a Kindle, I still do. There's nothing like a paperback. So now my four year old and I make dates out of going to the bookstore--it's time I love and cherish.

I like to believe in soulmates, kindred spirits, true friends, and Happily-Ever-Afters. I love to drink champagne, listen to music, and hopes to always stay young at heart.
Visit Kim Below