Siren Song

by
A.C. Warneke
Description:
A wolf

For eighteen years Duncan Tremain has been able to control his wolf, only letting the beast out to play when the moon is full. This unyielding discipline has given him the ability to conquer whatever hardship should come his way; until Lexi Darling appears in his life. With her joie de vivre and innate sensuality, he is enchanted from the start but the more time he spends in her company the more he can feel his control slipping and the chains that bind the wolf breaking. Determined to keep her safe, he desperately tries to keep his distance, which is a challenge since he is her new boss and Lexi is persistent.

A Siren

A virgin in a temptress's body, Lexi wants Duncan the first moment she lays eyes on him. Just as Duncan is determined to keep his distance, Lexi is determined to break down his defenses and waltz with him in the moonlight. She pursues him relentlessly, accidentally using her newly discovered Siren gifts to lure him to his downfall.

A love that has other plans

Giving in to temptation has never been so wonderful even as both have their reasons to make sure the relationship doesn't get too deep. But the wolf knows what he wants and he wants the Siren.
About the Author:
Like most writers, I spend most of my time telling myself stories and writing them down when they get too loud to remain in my head. The characters are very demanding, wanting to go out into the world to be discovered by millions of adoring readers, though they are most satisfied with having only a few readers that truly love them. From the gargoyles that sit on top of the roofs to the Siren who lures her wolf astray to the Aradians and Apocritae to those who battle evil, the characters won't be satisfied until their stories are told.

Of course, none of this would be possible without the love and support of my very loving and very tolerant family: my husband who encourages me to keep writing even when I act a little insane in regards to the worlds in my head, and my three kids who help out so much when I get lost in those same, darn worlds. They politely listen as I go on and on about my characters' motivations and back stories, their connections within the worlds created and how they fight to gain control of their destinies. But I am a cruel writer and make them earn their happy endings.

Since I am also a Romantic at heart, they are all happy endings.

My books are hot and oftentimes sweet, mostly steamy supernatural and romantic.

PNR: Darkness Comes, Stone Lover, Stone Romance, Stone Destiny, Awakening, and Siren Song
UF/PNR: Blight, After Blight
Contemporary: Blind Attraction
Social Links:
Website
●
Twitter
●
Facebook
●
Goodreads
Buy Links:
Amazon
● B&N
● Smashwords
Tour Coordinator: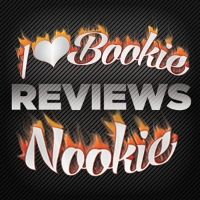 Please check out the other stops on this tour today:
Check out the entire schedule of the 18 Holiday Party Blog Tour stops & participating bloggers HERE.